Montecito Garden Party, Whiskey & Tea for The Santa Barbara Museum of Art. An Artful Affair
Celebrating 'artful affairs' with patrons and friends at a Montecito Garden Party For The Santa Barbara Museum of Art in the beautiful historic adobe home of Academy-nominated film Producer and author Tamara Asseyev and her husband Bertrand de Gabriac. Under the brilliant creative leadership of Eik Kahng, the Artful Affairs events took flight. Maienza-Wilson was delighted to co-host the event. We designed it and prepared all the party goodies with our friend Nancy Woods.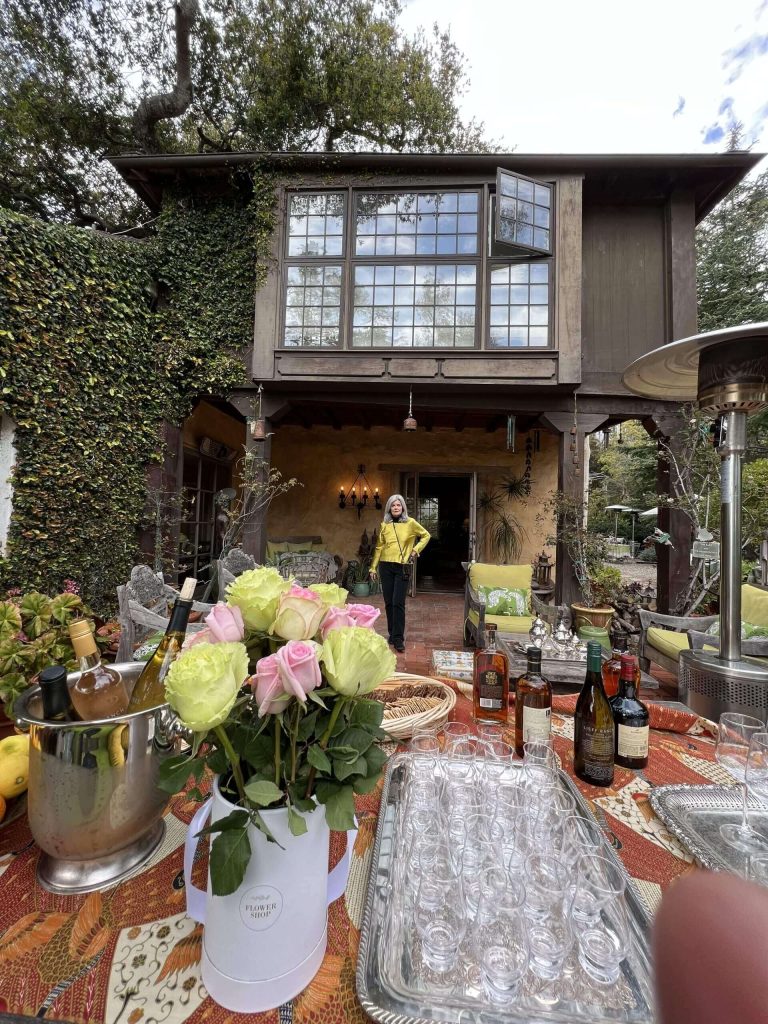 The Artful Affairs series is to benefit the Santa Barbara Museum of Art and its collection. Set in brilliant interior design, 150-year-old California architecture, and vibrant garden design, our Whiskey and Tea event, went down in the books as a great early spring rite of passage. Friends, Marni Blau Margerum designer, stylist, and wine marketer; Will and Elisabeth Plummer, Santa Barbaran's recently relocated from Shanghai; Lynn Cunningham-Brown, Chairperson of Pacific Pride Foundation, and Guy and Patricia de Gramont were just a few of the luminaries in attendance, and all the lovers of art, design and good food, made the Montecito Garden Party For Santa Barbara Museum of Art a success. The Lutah Riggs designed the architecture of Casa Antigua, and the Eric Nagelman designed gardens created a perfect setting for an early afternoon event that warmed the heart and soul, and honored the art and architecture of Santa Barbara and Montecito.