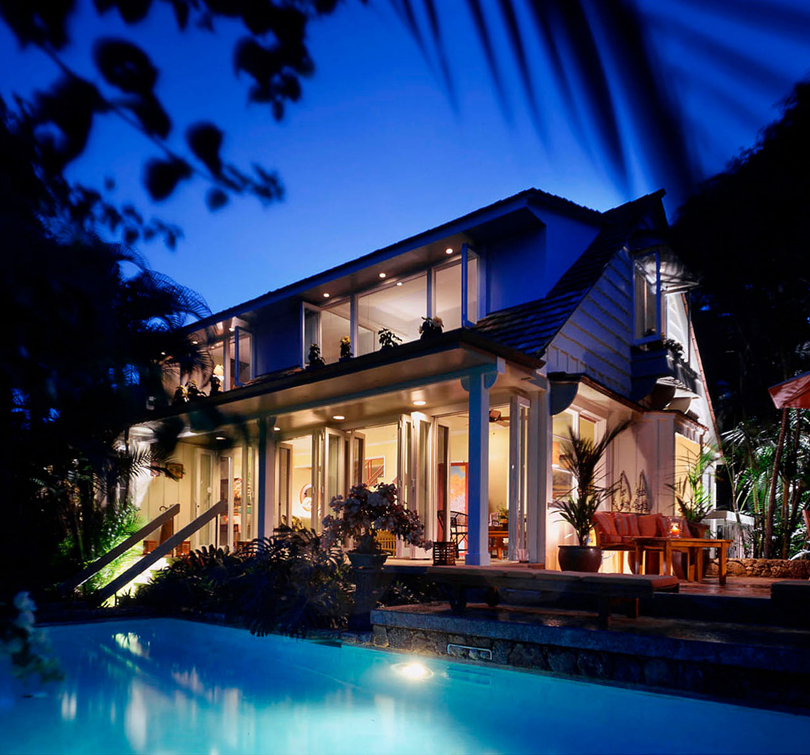 HONOLULU HIDEWAY, ARCHITECTURAL DIGEST
Honolulu, Hawaii, Royal Circle, Kahala
Maienza+Wilson Interior Design, Interior Decoration, Landscape Design
This was our "Honolulu HIdeway" as publish in Architectural Digest Magazine and photographed by the wonderful photographer Durston Saylor. We created a tropical palette and a vintage Hawaiiana style. We even created a new color palette for Maine Cottage furniture. We used pan-asian antiques indo colonial furniture.
WHAT MAKES THIS MAIENZA+WILSON PROJECT GLOBALLY GORGEOUS?
Pan Asian Antiques, Maine Cottage Furniture.