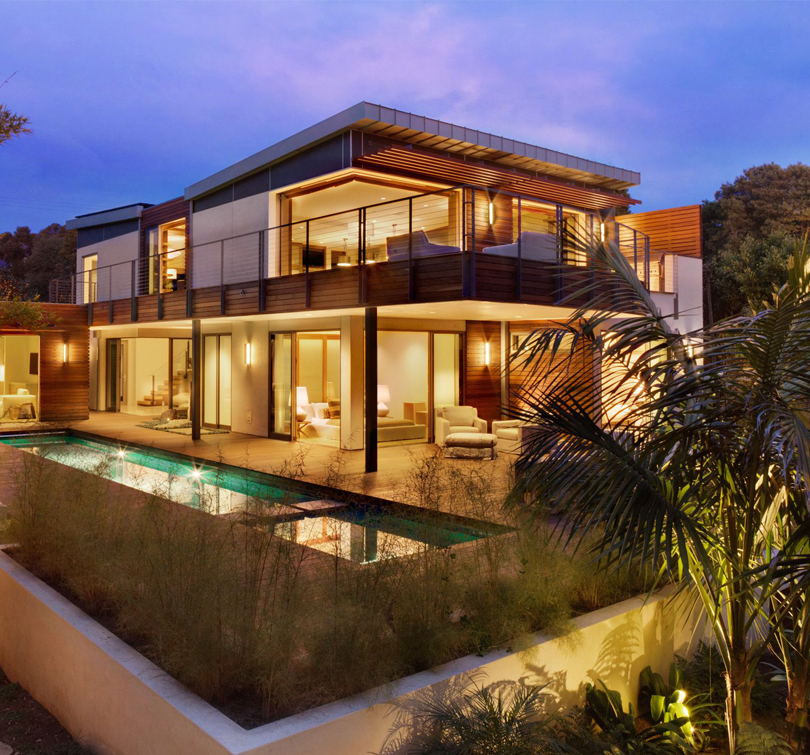 SUSTAINABLE BEACH HOUSE
Santa Barbara, Montecito, California, Butterfly Beach
Maienza+Wilson Design / Build Interior Design, Interior Decoration, Landscape and Garden Design, Construction.
Maienza+Wilson received a commendation from the county supervisor for their Net-Zero and LEED Platinum sustainable beach house in Santa Barbara. A Butterfly roof design holds the solar water heating and photo voltaic panels. This home produces as much energy or more than it consumes! The architecture of this MW design reflects a truly indoor / outdoor California lifestyle. John and Gregg designed "Garden Bathrooms" and an open entertaining environment. With MW's understanding of relaxed luxury combined with ingenuity and a modern interior design style, Maienza+Wilson has created a luxurious compact beach compound all in 3000 sf on a 1/4 acre lot.
Great 805 MAGAZINE ARTICLE
WHAT MAKES THIS MAIENZA+WILSON PROJECT GLOBALLY GORGEOUS?
Noguchi Lanterns, James Perse Furnishings.