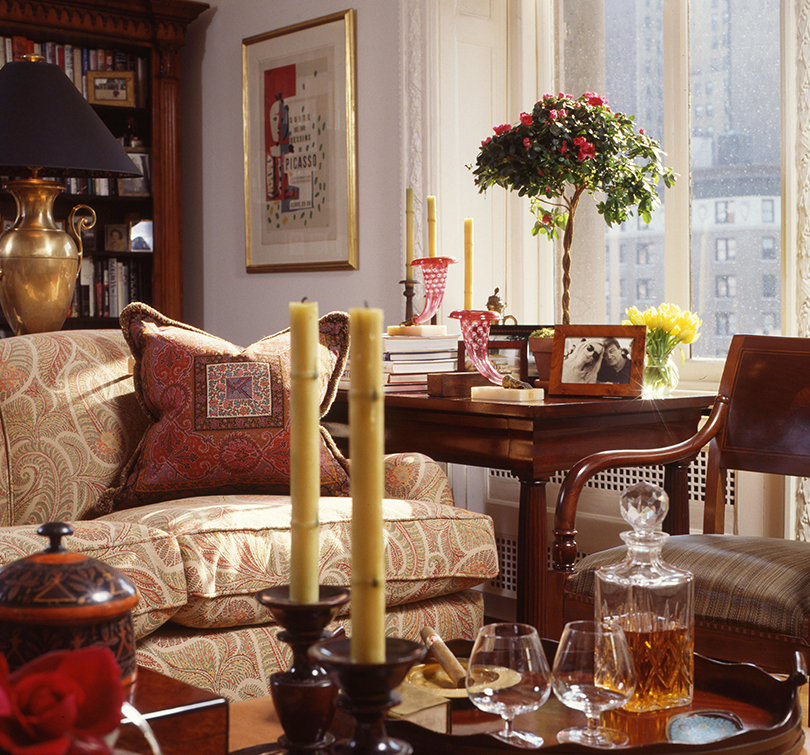 MANHATTAN CLASSIC, ARCHITECTURAL DIGEST
New York, New York Manhattan, Upper West Side, The Ansonia
Maienza+Wilson Interior Design, Interior Decoration
This project featured in Architectural Digest (see press) was photographed for the Magazine by the wonderful photographer, Durston Saylor. This project was for Steve Kroft of "60 Minutes" for whom we had done several projects in Manhattan.
WHAT MAKES THIS MAIENZA+WILSON PROJECT GLOBALLY GORGEOUS?
American Empire Antiques. George Smith upholstered furnishings.