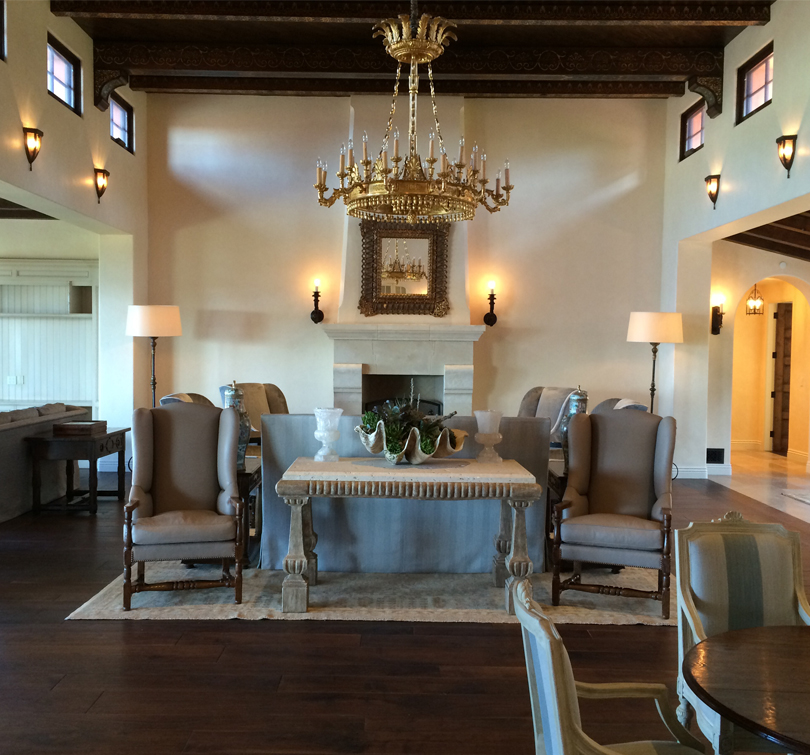 MONTECITO SPANISH COLONIAL REVIVAL
Montecito, California Butterfly Beach
Maienza+Wilson Architectual Renovation, Interior Design, Interior Decoration
This project is a perfect example of how we collaborate with other architects by assisting in the overall renovation design, but more specifically focused on the interior design details and interior decoration. The large scale furnishings from Kneedler Fauchere and Dennis and Leen, all hand crafted in Los Angeles were perfect for this home.
WHAT MAKES THIS MAIENZA+WILSON PROJECT GLOBALLY GORGEOUS?
Extraordinary Russian 18th. Century Chandelier. Spanish Colonial Antique Mirror.