Airstream Road Trip to Amangiri:
Leaving Santa Barbara and Montecito we pulled our Airstream Bambi 22 Sport along the 101 east to 126 and then hooked up To the Pearblossom Highway in the Mojave Desert. Southern California is so Spectacular but one special area not to miss is the Mojave National Preserve if you are driving to the Amangiri and not arriving by private Jet ;-). So began our Airstream road trip to Amangiri.
Mojave National Reserve
En route to Amangiri, the desert reserve is a wilderness area between Joshua Tree and Las Vegas on Highway 40. Trust me. Vast, rolling high desert with Joshua Trees as far as the eye can. See. Larger than I've ever seen. Compare the size of the Joshua tree in the photo above to our Airstream! We felt as if on another planet. After the Mojave Reserve, we headed up to Utah on our Airstream road trip to Amangiri.
Utah, Arches, and Monument Valley, via Airstream road trip to Amangiri
After Lost Wages ;-). Since the Airstream gave all the flexibility we needed we wanted, rather than heading directly to the Amangiri we decided to road trip to Monument Valley and then Arches National Parks.
The interior design of our Airstream was intended to give us all the comforts that any good "glamper" would desire. Priscilla, as we called her was decorated with faux Chinchilla pillows from target! $35!!
Great Dane Elliott was visiting Duc.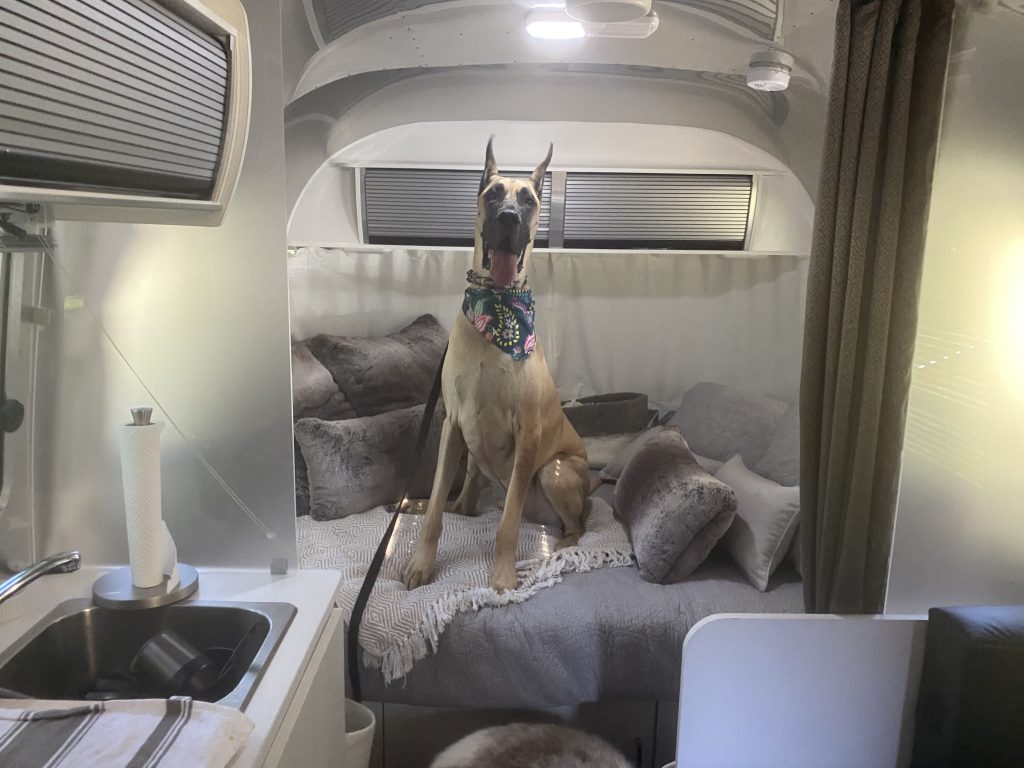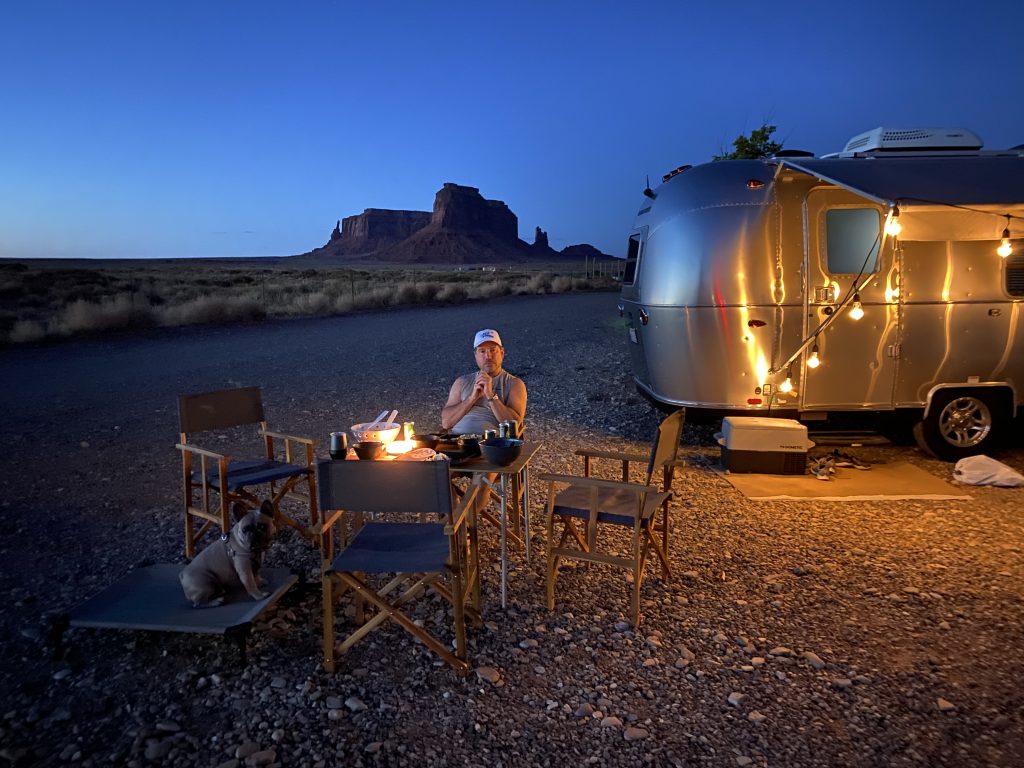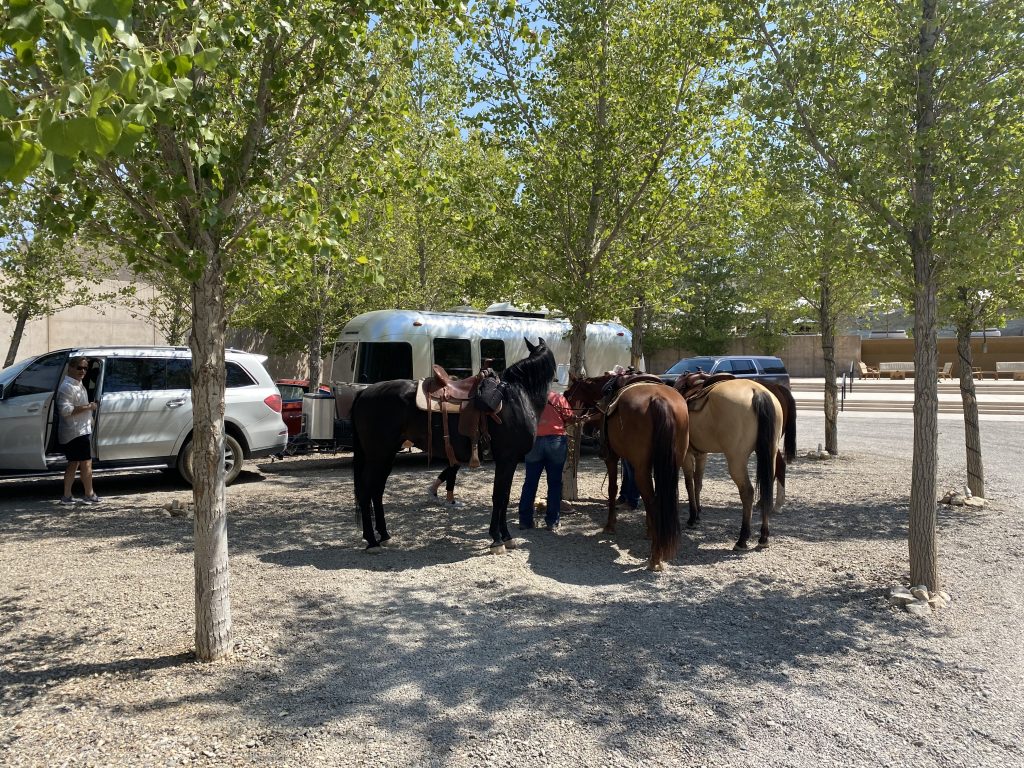 A few days later finally headed to our final intended destination. Arriving after our Airstream road trip to the Amangiri, the staff and guests thought the airstream cool enough to leave it on display in the arrival court of the resort! Almost all of the 20 couples staying at the resort said "Oh you're the airstream guys!". I'm writing a separate post on the Architecture and Design at the Amangiri. (See next post)